Pinkie Pie appeared in the 2014 Horror slasher movie "Fresh Apple Massacre". Pinkie Pie`s estimated age is 22 years old height is `6.0 her estimated weight is 133 lbs, here hair colour is hot pink and her eye colour is brown chestnut. In the movie Pinkie Pie is inspired by the real Pinkie Pie from Friendship is Magic except in the movie she is made human.Pinkie pie really made the movie an unforgettable movie, in the movie she is a real character and in a horror movie you have to have a character just like her. Edit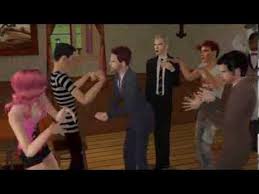 Ad blocker interference detected!
Wikia is a free-to-use site that makes money from advertising. We have a modified experience for viewers using ad blockers

Wikia is not accessible if you've made further modifications. Remove the custom ad blocker rule(s) and the page will load as expected.