Pretty Little Liars




Upload Date
September 27, 2013
Previous
Next
Amanda Bynes
The VERY bad touch
Pretty Little Liars is the 5th episode in year 2013 of Joe Winko Talk. It was uploaded on YouTube on September 27, 2013.
In this episode Joe Winko discusses a show he watches on TV, called Pretty Little Liars. He also gives a sneak peak of his next Sims 2 Horror Film Knifed 7: Return to Woodscreek. This episode was actually recorded in July of 2013, but was re-uploaded in late-September of 2013. It's original postdate remains unknown.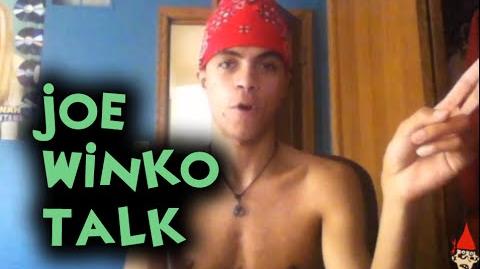 Ad blocker interference detected!
Wikia is a free-to-use site that makes money from advertising. We have a modified experience for viewers using ad blockers

Wikia is not accessible if you've made further modifications. Remove the custom ad blocker rule(s) and the page will load as expected.